Instant Boost to You Credit Card Utilization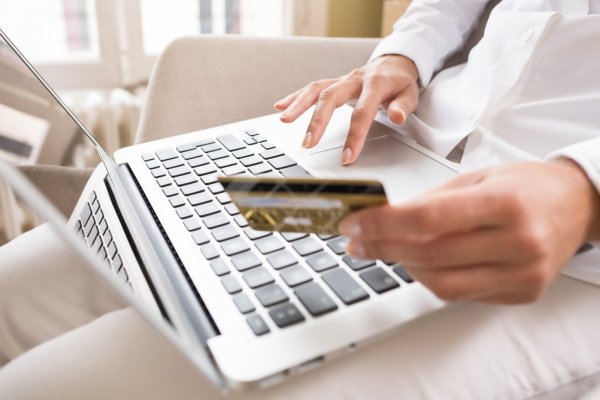 What is MJC Online Jeweler Store? MJC is a trade line company that will give you an instant boost to your Overall Credit Card Utilization. This program will add a $5000 trade line to all 3 credit bureaus, which will ultimately bring your overall credit utilization down! Here are some facts about the MJC Program: 
You will get a $5,000 unsecured primary trade line on your credit report. This will be an account, in your name, and you are the primary account holder.

The purpose is to boost your credit score and help build a solid foundation for your credit profiles.

The injection of an unsecured (meaning no collateral) $5,000 credit limit paired with super low utilization is bound to make your credit reports stronger!

Easy approval even if you have bad credit.

Approvals are immediate.

Reports to all three credit bureaus.

This will incur a hard credit pull on Experian, but it's well worth it!
How to apply for the MJC Program?  
Follow this link: http://www.mjcurl.com/CristConsulting 
Getting Started:
Click the link to gain access to the application website.

  Place at least $100 into your shopping cart.

Then click on the "Check Out" or "Complete Application" button, and complete the easy and fast credit application.

You will be required to make a 50% down payment for the total amount in your cart plus a $99 annual fee at the time of application.

You will receive a confirmation email after their application is submitted and payment has been processed.
Reasons for Denial:
Open/Active Bankruptcy

Excessive Back Child Support/Tax Liens

Not a U.S. Citizen (Unfortunately, we cannot approve permanent residents or work visas)

No Credit History – Must have credit; No matter if it is Good or Bad
Other Tips:
Place an order for one low jewelry item that cost at least $100. You will be required to pay for anything you order so don't defeat the purpose by buying something that you don't need. Select a low cost item of only $100-$150 to keep your cost down.
Pay an annual fee of $99.00 and once you are approved MJC and it will begin processing you for a $5,000 line of credit that will report on your credit reports.
Ensure that you make the payments on time because they are reporting credit card utilization and payment history. If you purchased a $100 item then pay $50 the first month then $50 the next month to pay the item off in full. Now you have a $5000 credit line with 0% utilization.
You must be at least 18 years old and a U.S. Citizen.
Household income must reflect $1,600 to be approved.
Once this trade line reflects on your credit report, for many people, the injection of the perfect positive account with $5,000 credit limit and super low utilization has a powerful impact spanning months into the future given the small payments are made on time.
Happy Credit Building!